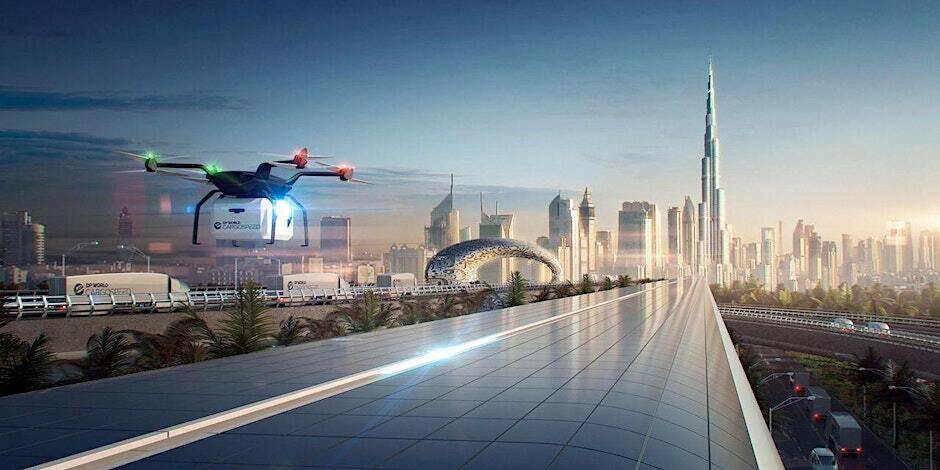 Dubai's dynamic business landscape is a fertile ground for startups, where innovation meets ambition. In this article, we delve into the narratives of several promising Dubai startups. While we uphold confidentiality by not disclosing specific brand names, we highlight the critical role that expert web development support has played in their remarkable journeys to success.
Startup Success Story 1: Crafting Vision into Reality
Our first success narrative revolves around a Dubai-based startup brimming with innovative ideas. Their vision was clear, but they encountered significant hurdles on the path to transforming it into a market-ready solution.
The Solution:
Our team of seasoned web development professionals engaged in a collaborative effort with the startup. Together, we meticulously designed a tailored online platform, intricately aligned with their unique objectives and industry prerequisites. The emphasis lay on delivering seamless user experiences, intuitive navigation, and robust functionalities.
The Outcome:
In a relatively short timeframe, the startup witnessed a substantial surge in website traffic, accompanied by an impressive 60% growth in conversions. Presently, they stand at the forefront of their industry, lauded for their innovative product and an effective online platform that eloquently conveys their value proposition.
Startup Success Story 2: Navigating the Competitive Landscape
Our second narrative centers on a Dubai startup amidst a fiercely competitive online landscape. Their aspiration was to establish an online presence that not only distinguished them but also fueled rapid growth.
The Solution:
Our team embarked on a journey to meticulously craft a user-centric WordPress website, masterfully blending aesthetics with functionality. The website's architecture prioritized user experience, ensuring visitors could effortlessly access the information they sought. An intuitive content management system (CMS) empowered their team to wield the reins of updates with ease.
The Outcome:
The impact was discernible as the startup reported a remarkable 75% increase in website engagement within the initial three months. Their user-friendly interface, coupled with informative content, fostered credibility, resulting in a substantial uptick in leads and conversions.
Startup Success Story 3: Going Global with E-commerce Excellence
Our third narrative encapsulates the journey of a startup with global aspirations. Their ambition extended beyond Dubai's borders, necessitating the prowess of our web development team.
The Solution:
We embarked on a comprehensive project, sculpting a robust e-commerce platform capable of seamlessly facilitating international transactions. Secure payment gateways, multi-language support, and global shipping options were seamlessly integrated. The design ethos revolved around a user-friendly shopping experience, culminating in higher conversions.
The Outcome:
The startup's international expansion exceeded expectations, bearing witness to an astonishing 150% surge in sales within the inaugural year. Today, they proudly serve a global clientele, fortified by a robust digital presence.
Conclusion:
While we can't disclose specific brand names🙏 these success stories underscore the transformative impact of strategic web development. Our commitment remains unwavering—to support Dubai startups in their journey to success. We encourage other entrepreneurs to explore the benefits of partnering with us, which allow our expert team to turn their ideas into thriving businesses and contribute to Dubai's dynamic business landscape.
If you're a Dubai startup eager to establish a robust online presence and drive growth, we invite you to connect with web development experts like us. Our experienced team is here to help you navigate the digital landscape, create tailored solutions, and embark on your journey to success.
Reach out today for a consultation and let's start building your success story. Write us on info@skywebmicrosolutions.com 🤝